TAKE CHARGE OF YOUR LIFE: Your Ultimate Success (Kindle Edition)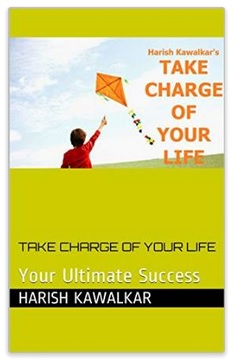 Welcome!
I am very happy to publish my E-book Take Charge of Your Life. It's a great book to read. I am sure this book will create big change in you.
"Take Charge Of Your Life"
The book will change the way you take personal responsibility. The book is for everybody, who like to have ultimate success in life. The cost is your own effort to allow this book to make necessary changes in you.
Enjoy ! "Take Charge Of Your Life"
"Accept the hard things in life, life will get easier. If you don't, life will harder on you"
"Remember, you are here because of your choices and decision. Nobody is responsible for your success and failure"
Read it & Enjoy!
To Your Success !
Harish Kawalkar
PS: Don't miss, reading success letter, be ready to learn new things and become more successful in life. Sign up! For "The Success Letter" http://eepurl.com/E2poT (It's Free)
Copyright © 2015 All rights reserved